A Parliament of Fowls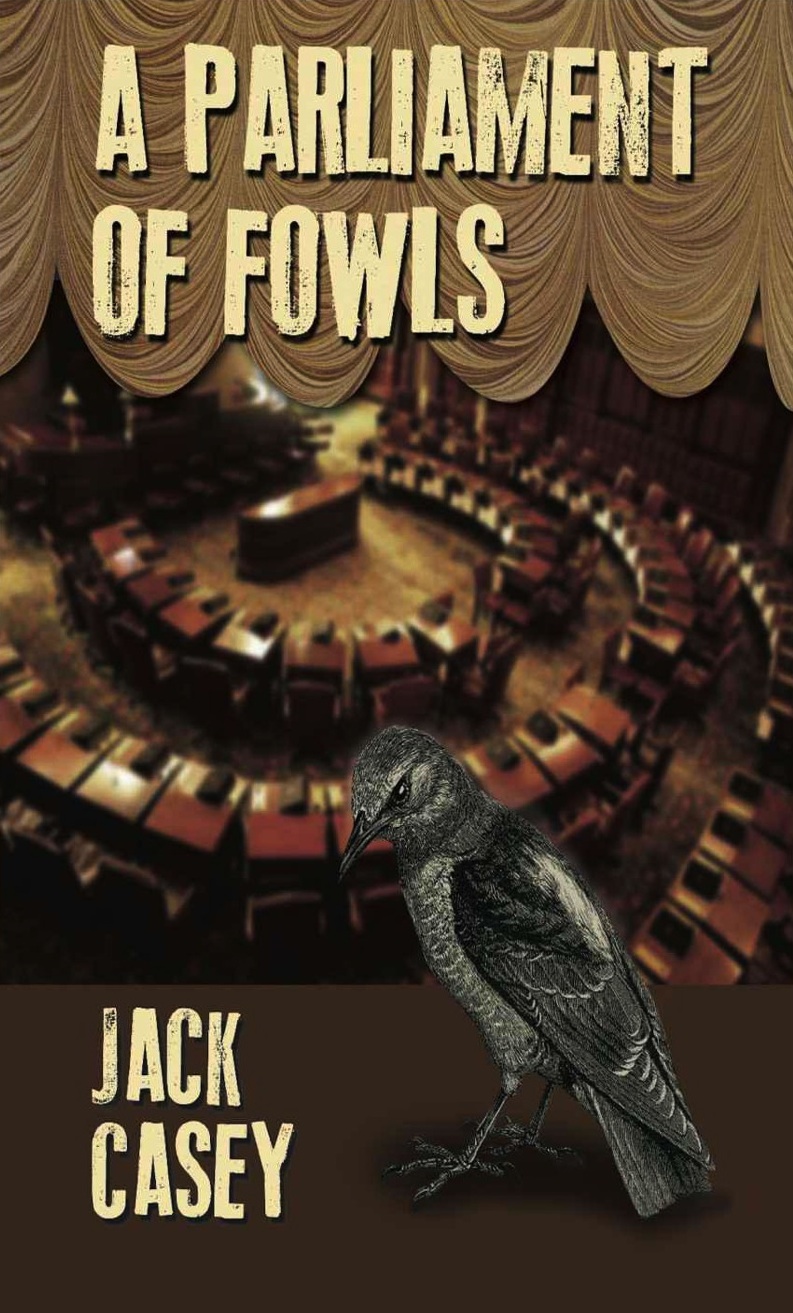 A PARLIAMENT OF FOWLS is a hilarious send-up of the bloodless 2009 "coup" in the New York State Senate written by an insider, Parliamentarian Jack Casey, who names his fictional senators after the birds they resemble.
Christopher Sparrow lost the job he loved — a great gig for an attorney/political junky, and not a bad way to meet chicks. Chris ran the New York Senate floor for aging white-guy Republicans until the Democrats squeezed into the majority, 32-30, on Obama's coattails. Chris wants his job back at any cost and he hasn't learned to be careful what he wishes for.
A deep racial chasm divides the newly empowered Democrats. When the Martin Luther Crowe and his African-American base deny the Hispanics any leadership posts, Jesus Paloma enlists Rico Cuervo, a freshman senator, and plots to join the Republicans and flip power back, 32-30 the other way.
Sparrow springs into action. If he can mastermind this coup, he'll get his old job back. With his superior parliamentarian skill he scripts the takeover, and on the big day he dupes his new love interest, journal clerk Robin Kennedy, to read the resolution and bring it before the house. For one brief shining moment he ascends to his old post; then all hell breaks loose. Rico feels the chill and goes back to the Democrats, leaving a 31-31 stalemate. New York State government grinds to a halt. Robin dumps him. The Democrats sue and Sparrow must spend his nights working on legal papers and his days in court, all pro bono.
Who will break the deadlock and seize power? Republicans? Democrats? Blacks? Whites? Hispanics? And can Chris Sparrow give up the ego rush of politics to win back Robin's love so they may build a happy life together?
"…a biting satirical novel… that savages the dysfunctional state Senate following the 2009 coup. It fictionally portrays the shenanigans of senators Hiram Monserrate, Pedro Espada and company as a howling farce….In Casey's fictional world, legislators are portrayed as smarmy, oversexed, boozed-up cabals who turn the venerable statehouse into a kind of Animal House on the Hudson. The Bear Mountain Compact is in full effect; what happens in Albany stays in Albany." — Paul Grondahl, Times Union
---
A PARLIAMENT OF FOWLS was first published as an e-book by StoneGate Ink in September 2012. A paperback version is available through Amazon. (Purchase any of these editions via Amazon.)
For review copy and interview requests, contact: DuncanCrary.